Dear Vespa Fans,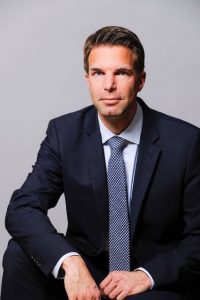 as mayor I look forward to welcoming you to the Vespa World Days 2017 as part of the 725 year anniversary of the Ducal town of Celle! Our town is the perfect place for such an event. And not only because the Vespa – also known as "wasp" – riders feel especially at home near their relatives in the local Bieneninstitut, a research centre for everything to do with bees. Similar to the Vespa, Celle has easily managed to bridge the gap between tradition and modern. Young and old have loved both for decades and centuries.
With its presentation to the public in 1946, the Vespa's triumphal procession started. Even today the Vespa epitomizes Italy's motorized lifestyle: freedom, lightheartedness and a special flair. Similarly, Celle has not lost any of its charm over the years. Approximately two million visitors arrive each year to marvel at the 500 meticulously restored timber-framed houses, the castle, the town church, the new town hall etc. and to experience 5 centuries of eventful history. Not to be forgotten: the Celle Kunstmuseum with the Robert Simon collection, which is the first 24/7 art museum in the world, the Congress Union and one of the largest youth and culture centres in Lower Saxony: the CD Kaserne.
Our lively old town streets don't only welcome people to spend their evening hours in the large number of pubs, wine taverns and restaurants. They are also perfect for Vespas. As their name suggests, Vespas – wasps – are agile, nimble and move everywhere. That is why exploring Celle by Vespa is perfect. And is there a better place to cruise than in the scenic countryside surrounding the town? The Celle Vespa family has known this for years and invites friends and family to the Heidetreffen, their scooter rally in our region, every year.
On behalf of the Celle administration, I invite all Vespa riders, friends and fans to get to know the "Toscana of the North". Be bewitched by our charm! We can't wait!