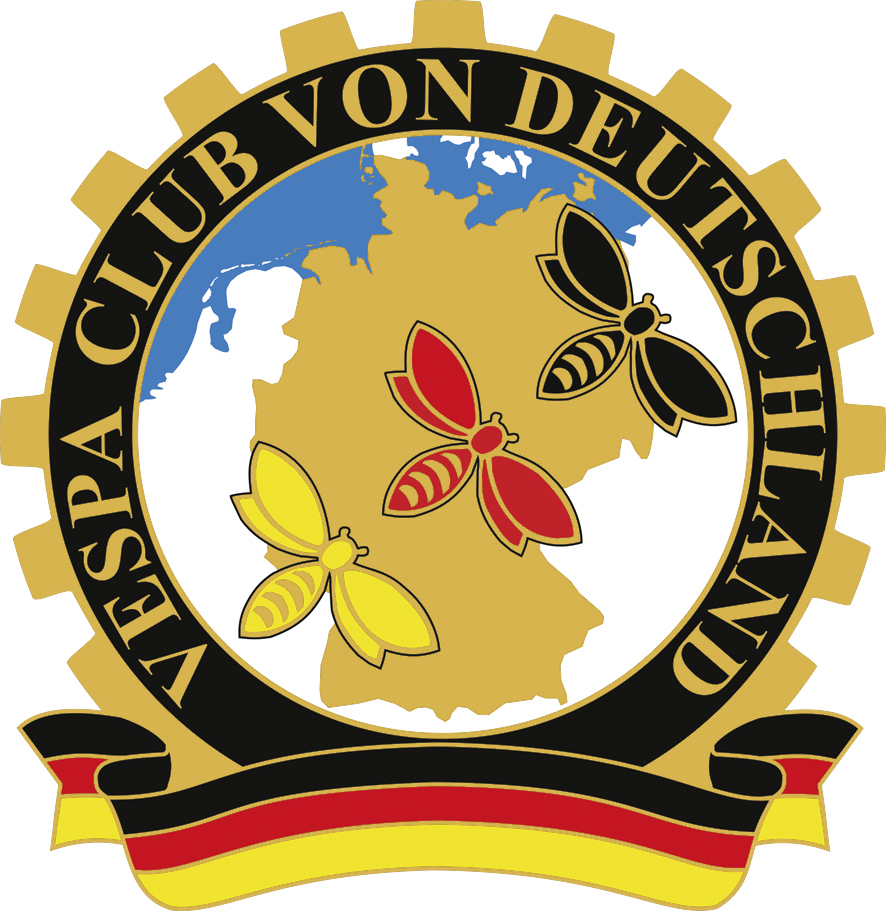 The aim of the umbrella organisation of the German Vespa owners was, and still is, to support and promote the Vespa community – and not only at a national level. The VCVD has, in cooperation with a local club, hosted the Eurovespa seven times, before this became the Vespa World Days.
Not on the social aspects are important: the sport element has always been an integral part of both the German and the international rallies. The VCVD's sport activities – regardless of which types – have contributed to the diversity of activities on offer for Vespa fans.
The Vespa Club of Germany was launched by a group of clubs in the summer of 1952. A large number of clubs has been formed in all parts of the country after the Vespa made its appearance in Germany in 1950. Hence there were over 220 local clubs within the VCVD during the 1950s and 1960s. After a low spell in the 1070s, when the number of clubs dropped to under 90, the VCVD has grown to a veritable size within the international clubs. Currently there are approximately 160 local clubs with round about 3,500 organised members.
The Eurovespas in Germany:
1956 – Munich
1967 – Mainz
1983 – Saarbrücken
1985 – Frankfurt a.M.
1989 – Kaiserslautern
1992 – Pforzheim
2000 – Hamburg
2017 – Vespa World Days, Celle
More information: www.vcvd.de
Member portraits